Reduce your Electric Bill – Without Changing Power Companies
SAVE UP TO 25% ON YOUR MONTHLY ELECTRIC BILLS!
The Peak Energy Saver™ for Commercial/Industrial Applications.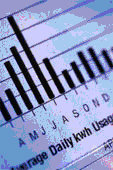 The Peak Energy Saver from Peak Energy Technology reduces the amount of power drawn from the utility by storing electricity otherwise lost from the motors and transformers in the business. The unit supplies this stored electricity back to your appliances, decreasing demand from the utility. Lower demand means lower electric bills!
Save between 10%-25% of monthly kWh usage.  Most realize a savings of 18% – 20% .
Peak demand charges are reduced by lowering the current needed to start each motors.
Power factor charges are reduced, if not eliminated.
The easy-to-install Peak Energy Saver not only provides lower energy bills, it also increases the lifecycle of investments in electric motors and sensitive electronics.  It does this by
Suppressing surges that can damage sensitive electronic equipment
Filtering out harmonics and reducing voltage spikes on the power lines
Reducing the operating temperature of motors.  This can increase the lifetime of expensive machinery by as much as 40%.
The Peak Energy Saver is UL Certified  and CSA certified.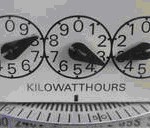 Money isn't all that you are saving when you use Peak Energy Technology products. It's an energy-wise purchasing decision that will help the business meet it's goals for 'going green.'
There are units for the following types of 3 Phase power.  These units are designed for circuits that do not have an automatic backup generator.
208 Volt 3 phase circuits
240 Volt 3 phase circuits
480 Volt 3 phase circuits
600 Volt 3 phase circuits
Single phase circuits with 200 Amp service will use the residential unit
With a 90-day money back guarantee, you have nothing to lose – except high electric bills.
Get a free installation estimate by completing the form below or calling 1-888-613-7775.